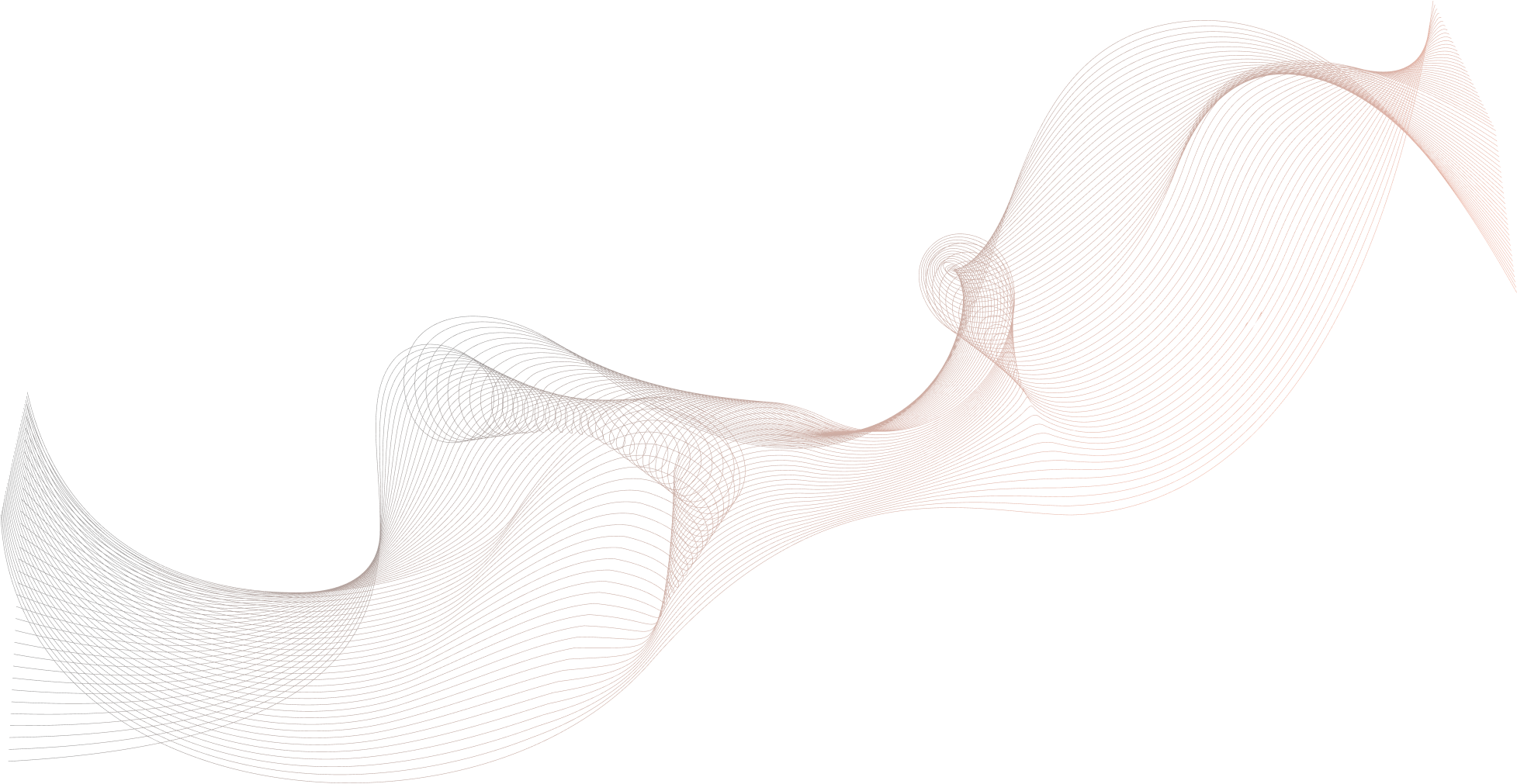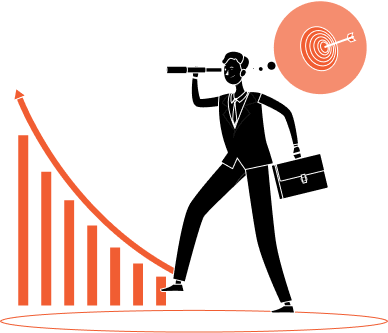 Leading Mobile App Development Company in India
Partner with one of the most recommended companies that develop mobile apps for businesses. CreativeWebo leads in app development services across the globe, catering services in Mumbai, Pune, Dubai and Toronto. We develop mobile apps that are highly engaging and generate valuable business transactions for our clients.
One of the most critical aspects of mobile app development services is to build apps that can be served across different platforms and comply with global privacy and user data policy standards.
What happens in a mobile app development company?
CreativeWebo is a full-service web and app development company with a dedicated mobile development team in our Vashi, Navi Mumbai office.
We transform your business vision into an app that works for you round the clock. Mobile apps are a way to get closer to your customer. It delivers your ideas to the hands of the customer.
How do Mobile Apps Impact Businesses in different sectors?
Let's start with the most experience-based sectors - Interiors and Architecture. Mobile Apps explicitly built for interiors, and home decor services have excelled in creating valuable customer experience. It encourages customers to interact more with the business to share their different ideas, needs and wants.
One of the most undeniably essential parts of mobile apps is their ability to track user behaviour and bring critical learnings from how customers interact with the business at different times.
We have all experienced how Clingy Zomato is! So what stops you from being so connected with your customers?
With our expertise and your vision to create an app that fulfils business purpose and puts you ahead of the competition ensuring long term success.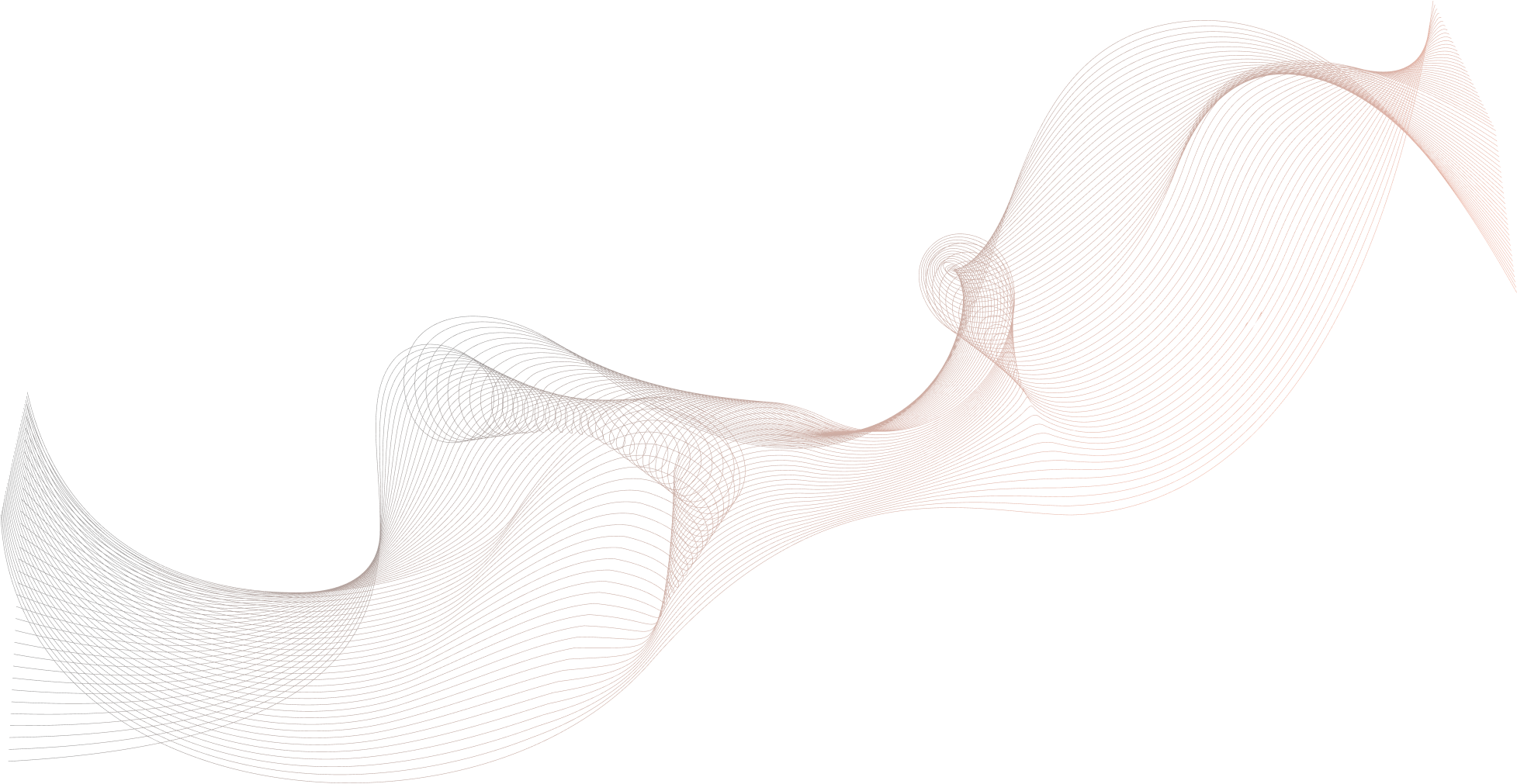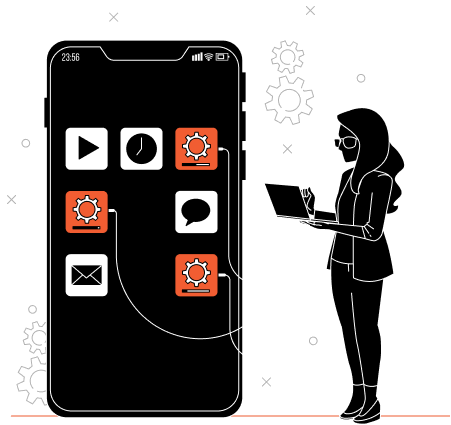 Mobile application development is primarily of two types.
Native App Development:
In native app development, the app development process is limited to a specific OS, environment or browser and need not comply with accessibility requirements on other platforms or OS.
Hybrid Application Development:
Hybrid apps are cross-platform applications. Blend with native application and web app technology, these apps are built to work across different browsers, devices and OS.
Native apps are built explicitly for a single operating system and use a variety of programming languages. Native app development focuses on the licensing, compliances and terms of the host operating system. For example, the entire app development process for an android app will keep Google Playstore norms and structure in mind while developing an app, and the development of iOS apps focuses on the standards of the Apple Play store.
At CreativeWebo, the development process involves
designing a mobile app UI and UX,
developing the app functionality, and
hosting it on the OS App platform after completing each standard criteria.
Pros and Cons of Native and Hybrid Apps.
Technology Used
Pros
Cons
Native Apps
Java, Kotlin, Python, Swift, Objective-C, C++, and React.

Faster loading
More performance
Complete tracking of user's behaviour
Unrestricted access to mobile hardware like Bluetooth, phonebook, NFC, browsers and other input and output devices.

It needs separate efforts to develop the same app and functionality for other platforms.
Additional cost to develop a new app for each platform.
Reinstalling is required on every update
Uses significant space on the user device.

Hybrid Apps
Ionic, Objective C, Swift, HTML5

Hybrid apps use Native App development and web app development technology.
Economical than a native app.
Acts as a test subject to the expected usage on the native app.
Viable across different platforms without recurring development costs.
Fewer maintenance costs.

Lacks power and speed
Limited access to user's device hardware
Dependency on browser settings on the device.
How to choose the right type of app for your business?
Multiple factors affect the app development process choice - whether hybrid or native. The choice of native or hybrid depends on your expectations from the app and projected user engagement.
Do you need an app ASAP?
You must go for Hybrid apps if you need to publish your application at the earliest possible time. Web-based hybrid apps are quick to code and need not address platform terms.
Are you on a budget?
Is the app a necessity, but at this point, your company has not allocated significant funds to this new development? In this case, also, Hybrid apps work better as the cost of making a hybrid app that works on Android, iOS and other Operating systems is much lesser than developing a native app.
Do you need a stable, fast and competitive app?
If performance is one of the critical criteria of your app, then there is no better option than a Native Application. Native applications built per the OS policies, terms and compliances present zero performance issues during use.
Creating a perfect app is as much expertise as it is an art.
With CreativeWebo's complete app development services, you get a perfect app that complies with global standards, platform norms and user engagement patterns. CreativeWebo also recommends and provides allied IT services like databases, servers and licensing requirements for smooth app functioning. pind